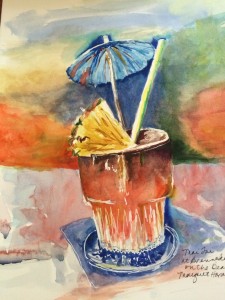 Please join me in October for two art exhibits showing simultaneously, at Pave Jewelers and The Lincoln Theatre! Pave Jewelers is hosting my show in conjunction with the Mount Vernon Downtown Association's First Thursday Art Walk. The first Thursday is October 1st, 5-8P, and my show there will be an all Hawaiian theme. Come by and see if you can guess where the subject of each painting is located.
The Lincoln Theatre is showing a different set of artwork. There will be some from our recent trip to Spain (Barcelona and Madrid), a few from Hawaii, and more from our lovely, local Skagit area.
I'll post details as I find out more.